All About Sonja
Sonja was almost a pop star, she played rugby in high school and she's never eaten a Pop Tart...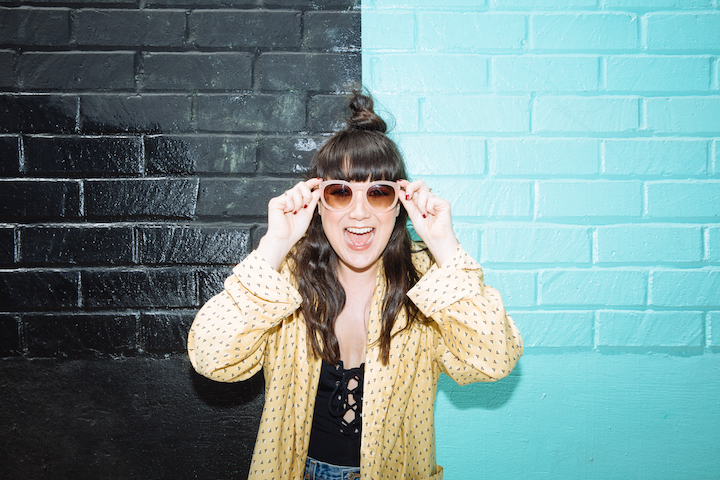 About Sonja
Driven by the idea that creativity can change the world and by the Martin Luther King Jr. quote, "Life's most persistent and urgent question is, What are you doing for others?," Sonja has dedicated herself to creating businesses that foster entrepreneurship, spread creative thinking, and grow community. She has become a crowd-favorite at conferences such as SXSW, HOW Design Live and Dwell on Design, bringing her unique and unconventional style of interactivity and motivational speaking to audiences around the world. Sonja was recently named '1 of 30 Women Entrepreneurs Changing the World' by fashion mogul Eileen Fisher, and Los Angeles Magazine honored her as one of LA's Top 10 Most Inspiring Women.
Her Trifecta of Entrepreneurship
Risking her entire 401k savings Sonja started Unique Markets in 2008 and never looked back. Fueled by her passion for helping people grow, Sonja then launched CAMP, a creative business conference that has achieved cult-status with people around the globe. Most recently Sonja decided to create a permanent place for entrepreneurs and creative thinkers... And so The Unique Space was born - a historic 18,000 sq ft building in downtown LA's Arts District that Sonja redesigned and decorated to be a modern, collaborative version of an Office Building. It houses 18 private offices with tenants such as Bustle, Girlgaze and Blue Bottle, and an event space.
Speaking & Consulting
As a motivational speaker and consultant, Sonja has worked with a variety of organizations including Redbull, Nike, Square, Soho House, Disney Imagineers group, Adobe, and West Elm. She speaks around the world at conferences such as SXSW, HOW Design Live, and Martha Stewart's American Made.
Sonja also sits on the Board of non-profit 826LA. Her diverse media background before becoming an entrepreneur includes being an interior designer on HGTV, a creative director, an online content director, and a personality on television (ABC, CBS, TLC, MuchMusic).